Exhibition / 展览
Peripheries
New Associate Show for ATM11, 19 October 2011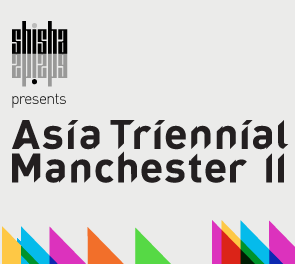 http://www.asiatriennialmanchester.com/
http://www.asiatriennialmanchester.com/atm-news/news/peripheries/
Peripheries is a group show featuring international artists from Indonesia, China and the UK all concerned with representing and investigating aspects of Asia. Social structures relayed through the artists practice relay the edges and margins of place, from the liminal to the peripheral, to the memories and traces of the passage of culture and identity within. The works exhibited explore this through themes of displacement, migration, land rights, relationship and religion in a series of works that include Kampong street art, Indonesian pulp literature, fireflies, performative action, photography and installation.
Chinese artists Dinu Li and Xinyi Lui explore political structures and protest within their work, with Mintio & Kabul in their first collaboration and UK showing casting processes and illuminate historical and cultural with Indonesian religious icons lit by fireflies in the search for the ephemeral. While Bambang 'Toko' Witjaksono appropriates the local through his use of graphic form, comic strip approaches to play with social narratives in a parodic series of prints.
Joe Duffy's video installations reveal displacement and migration from volcanic eruptions to landfill sites in a body of work that abstracts narratives and journeys from communities around the big Durian of Jakarta.
Exhibiting artists include, Mintio & Kabul, Bambang 'Toko' Witjaksono (Indonesia) Xinyi Liu, Dinu Li, Tianzhuo Chen, Funa Ye (China) Joe Duffy, Carl Jaycock (UK).
Co-curated by Joe Duffy and Tongyu Zhou, MIRIAD, Manchester Metropolitan University.
4 Piccadilly Place, M1 3BN
Tel: +44 07985 623786
www.peripheries.co.uk
Opening times
Weekdays: 10am–6pm
Saturday: 10am–5pm
Sunday: 10am -5pm